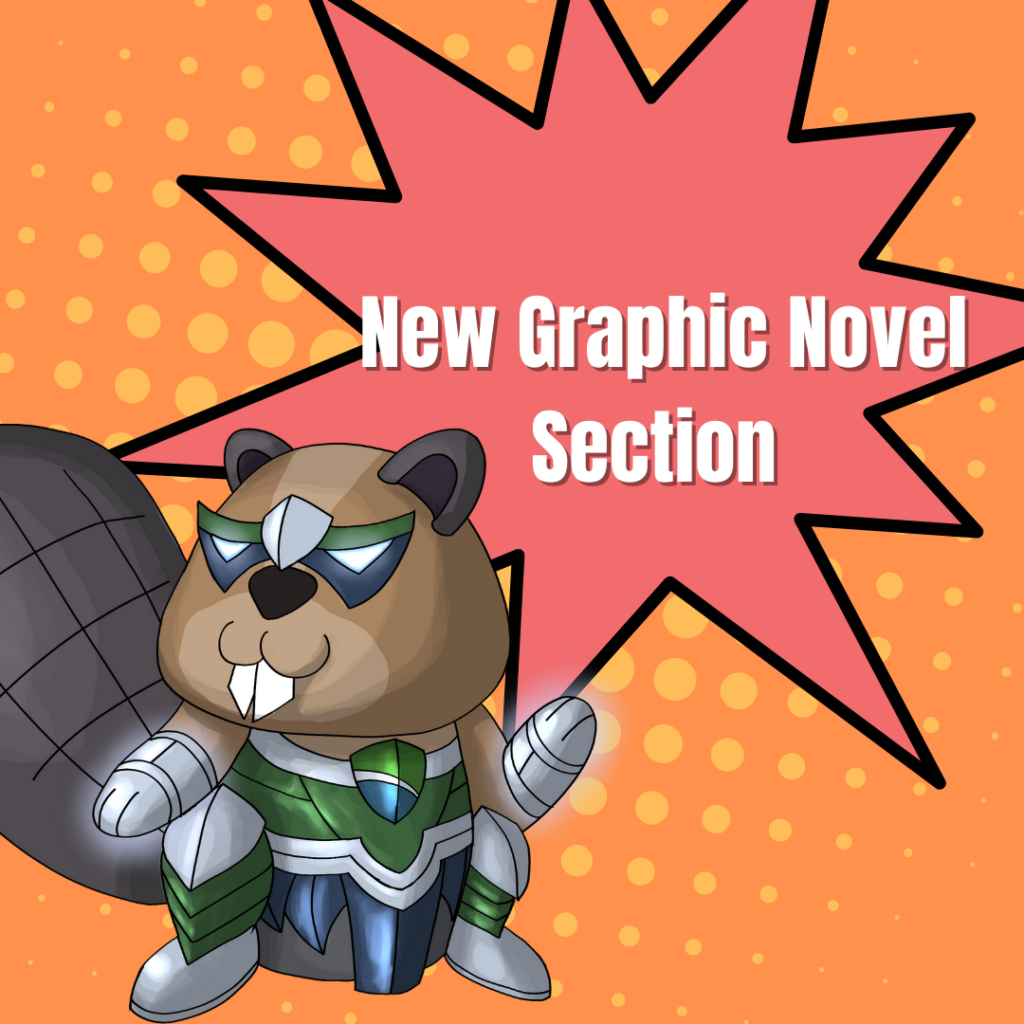 Jes Mattera, who is responsible for students having access to the materials in the library, has re-cataloged the graphic novels! The collection, that has been developing for several years, didn't have a specific location in the library. Many of the books were mixed in with textbooks about the genre, making specific novels difficult for students to find. Jes, who noticed the issue, worked to take out all of the graphic novels from the basement so they would have a home of their own. Now all of the titles are living in the wooden bookshelves on the second floor — happy to have a home where they are seen and easy to access. 
The original organization of the genre was not the only reason for the move. Part of the new display had to do with the popularity of the genre amongst the student body. "Because they are distinctively their own genre and they are so popular with students, we decided to put them in their own area," explained Jes. 
If you find yourself looking for the graphic novels, they are on the second floor of the library, to the right of the tutor center. The collection is large and offers a wide variety of genres and experiences. Books that have been reimagined for the genre such as Margaret Atwood's The Handmaid's Tale sit on the shelves, as well as well known pieces such as Alison Bechdel's FunHome. There's a great collection up there, which also includes some controversial book titles, so be sure to check them out! Their spine labels are hot pink, so they're hard to miss.
If students are looking to make a request for new books, fill out the form that is located on the library website, or chat with one of the librarians sitting at the front desk and they would be happy to submit a request!