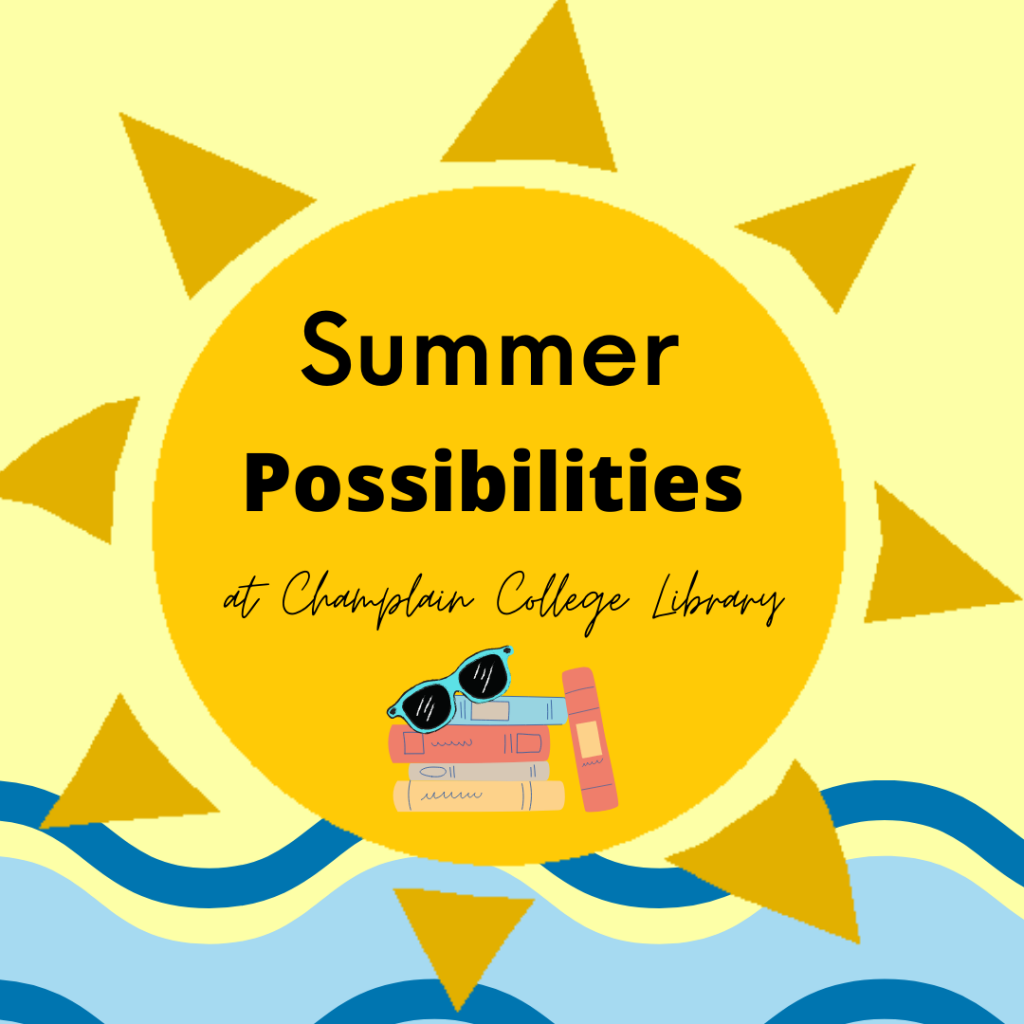 Although classes are no longer in session, that does not mean that the possibilities stop at Champlain College Library! The Library would like to share with students and members of the Champlain community about a variety of resources, activities, and opportunities taking place during the summer, both on campus and online. If you plan on staying in the Burlington area or connecting with us virtually, we hope you will join us and take part in the fun!
In-Person Opportunities
Some in-person opportunities include both on-campus experiences and discounts to fun locations in the Burlington area. On campus, the Library will be continuing our rotating displays for students and faculty to view and enjoy. On top of this, students and faculty are encouraged to check out books to fulfill their summer reading needs. Some inspiration and recommendations for summer reading can be found on our Popular Reading List or 2020 Summer Reading List as well as on the Library's instagram. We hope that the summer reading lists inspire you to enjoy the summer: Sit outside in the sunshine by Lake Champlain with your favorite book or find a peaceful spot at a Vermont state park like Mount Philo to hammock and catch up on your summer reading – the options are endless!
In fact, the library has a variety of discount passes available to students and faculty to visit a multitude of locations in Vermont. For instance, the Library has passes that grant free admission to the 52 Vermont State Parks. Passes can be picked up at the circulation desk. Furthermore, the Library also has discount passes to the ECHO Center at Lake Champlain and information on trips to Shelburne Farms, which is free to the public this year. And, lastly, the Library has discount passes to the Shelburne Museum which is now open Wednesdays through Sundays from 10 AM to 4 PM June 2nd through October 17th. Library patrons can receive 50% off their applicable admission rate at the museum if they present their library discount pass and student ID or driver's license. Each of these locations provide wonderful educational opportunities to experience and learn about nature and wildlife in Burlington as well as the chance to save a few bucks on your summer adventures. Go out and explore this summer!
Virtual Opportunities
Even more abundant are the online opportunities to stay busy during the summer or stay connected to library resources. For example, the Library offers access to multiple online platforms to learn languages, such as Mango Languages. If you are interested in broadening your knowledge of different cultures or expanding your language skills, these sources are readily available to you. Start honing your language skills now to prepare yourself for future possibilities of exotic travel adventures!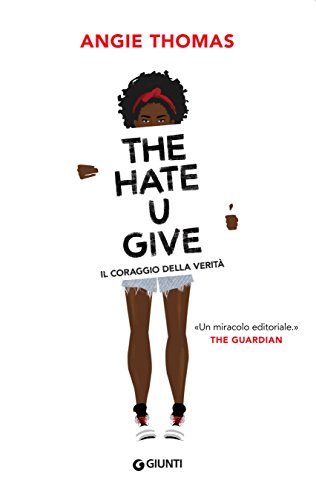 Additionally, there are several exciting virtual events that the Library is offering during the summer. Firstly, Angie Thomas, author of The Hate U Give, is hosting a Zoom presentation on May 26th at 7 PM. The event is free but requires registration to attend. Similarly, the Library is still lending copies of the novel, The Hate U Give, accompanying book club kits, and streaming access to the film. Join the discussion and learn about Angie Thomas and her award-winning novel.
Other virtual activities include opportunities to get involved with both film and book discussions on a monthly basis. Champlain College Library will be hosting a Social Justice Film Series (contact Beth Dietrich, bdietrich@champlain.edu to join) throughout the summer where students and faculty can watch the selected film for the month and then discuss the film with others via Google Hangouts. Sit back and relax inside on a hot summer's day and join us in our film discussions! Similarly, the Library will be continuing to host its monthly Virtual Book Club throughout the summer where participants can read selected novels for the month and discuss with others on Google Meets as well as continue discussion via an online discussion board. Virtual Book Club offers yet another opportunity to complete some wonderful summer reading!
We recognize the work that the Champlain community has put forth this academic year and we hope the offerings provided by the Library have offered you some additional opportunities to stay connected as well as some fun opportunities to kick back and relax but still stay involved in the Champlain community. We hope this guide inspired you to explore the possibilities made available to you by the Library and to ultimately make the most out of your summer. Have a wonderful summer break!
Abbey Berger-Knorr '24 is a Communication major and the Marketing & Media Production Assistant at Champlain College Library.