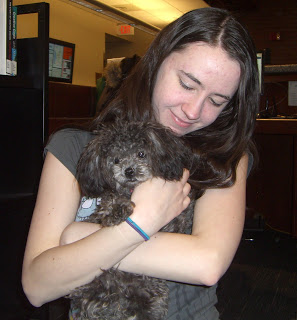 Check me (Thea) out!
Feeling stressed about finals projects and papers? Research shows that interacting with dogs reduces blood-pressure. For finals week the library is offering furry
friends to help you reduce your stress!
When: Monday & Tuesday,
April 23rd & 24th from 5-8:30 pm
Where: The Puppy VIP Room (MIC 102)
How: Stop by the Front Desk
and ask about checking out a dog or two!
Good luck on finals!