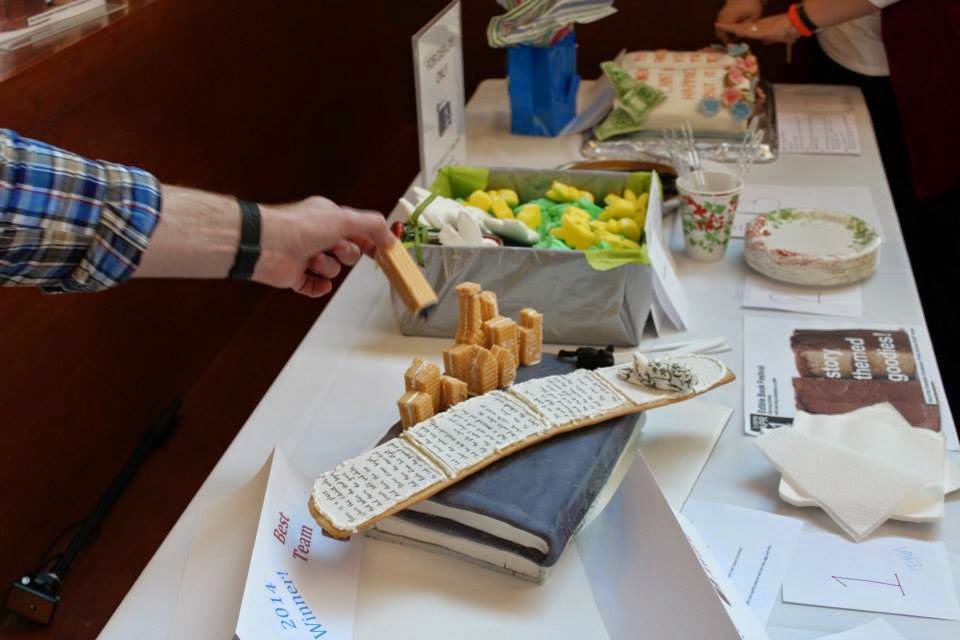 These books are literally delicious
Swing by the main floor of the library this
Wednesday, April 1st from Noon-3:30pm
for the second annual
Edible Books Festival
!
The Edible Books Festival an international, multi-media, participatory creative event which invites us all to a "world banquet where delicious, surprising bookish foods will be consumed." Playful and provocative, the festival explores the integration of food with "text, literary inspiration or, quite simply, the form [of the book]."
You can vote for your favorite and eat the books and other snacks at the serving celebration at 3pm!
Prizes will be awarded in the following categories:
Prettiest
Punniest
Best Biblically Themed (in honor of the St. John's Bible)
People's Choice
Want to know more about edible books? Check out these links: http://www.books2eat.com/ and http://www.books2eat.com/index.php?page=albums.
To see last year's entries check out our Facebook Album.
Contact Stephen Wehmeyer with any questions. Bon Appetit!