Have you wanted to check out what Shelburne Farms is all about? You're in luck! The Champlain College Library has two Shelburne Farms membership passes available for check out! Fall is the perfect time of year to visit Shelburne Farms! These passes can be checked out for up to seven days at a time, so stop by the library and pick one up!
What is Shelburne Farms?
Shelburne Farms is a non-profit organization striving to inspire humanity toward a sustainable future. Whether you visit the farm to learn more about sustainability or to explore nature and the open air, a membership can provide both the necessary support for educators at the farm, and benefits for the card holder. To read more about Shelburne Farm's mission, check out their website!
For current information about visiting the farm, take a look at their COVID-19 updates The kitchen at the inn, famous for creative, delicious food, is selling pre-made meals to go from the farm store, along with farm-fresh produce, available for curbside pickup!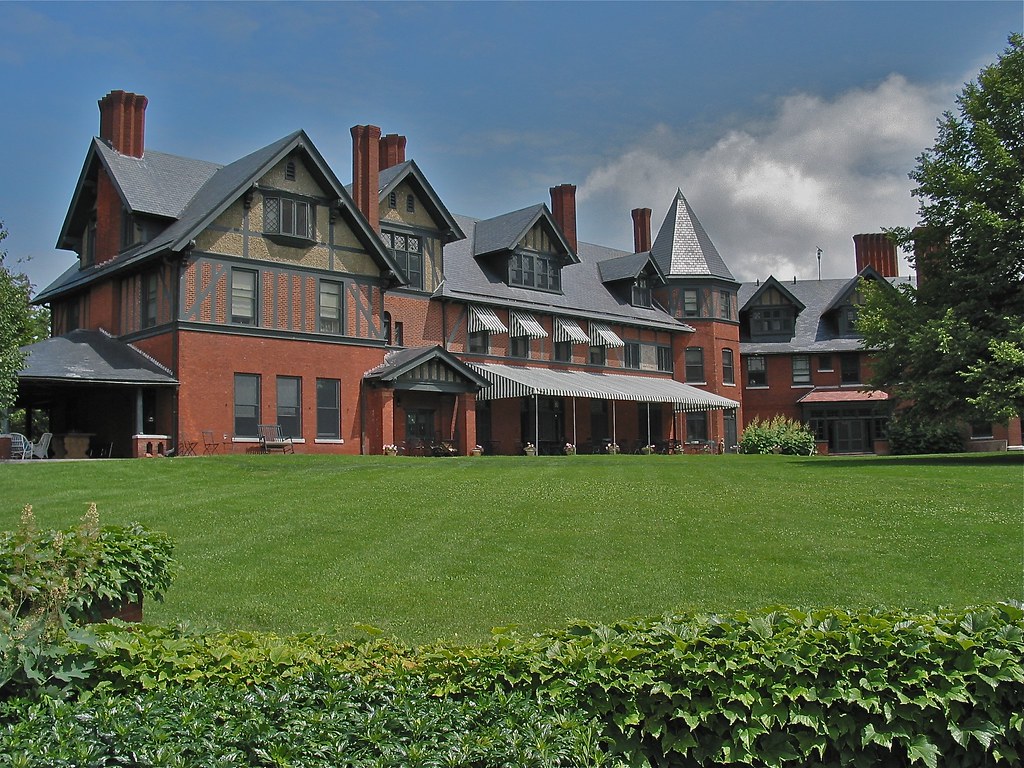 Membership Card Benefits
If you visit Shelburne Farms with a membership card, you gain access to a plethora of benefits! Some benefits include:
Free admission to walking trails and the Children's Farmyard
Discounts on select programs and events
Discounts in the Welcome Center and on Catalog and Farm Store purchases
And the satisfaction of supporting sustainable education!
"Sustainability is another word for justice — for what is just is sustainable, and what is unjust is not." — Matthew Fox
Checking Out the Card
Checking out the membership pass has never been easier! Head to the Miller Information Commons at Champlain College and speak to the staff at the front desk. They'll ask for your Champlain ID to check the pass out to you — but remember, the pass needs to be returned within a seven-day time-frame so others can enjoy the benefits as well! For more information on checking items out of the library, check out our website.
Stop by the Miller Information Commons to check out the card or for more information! We hope to see you there — and on the walking trails at Shelburne Farms!
Learn More
Did you know Champlain College's own Special Collections Director, Erica Donnis, is an expert on Shelburne Farms? To learn more about the story of Shelburne Farms before you visit, watch this interview on the history of Shelburne Farms that Erica participated in several years ago with Preservation Burlington.
Danni Petrilak '22 is a creative media major at Champlain College. She is a Library Aide II in the Champlain College Library and also works as a writer for the college's media team.