Join us this Wednesday, November 5th, 2014, 12:15 pm – 1:30 pm
Vista Room, Miller Information Commons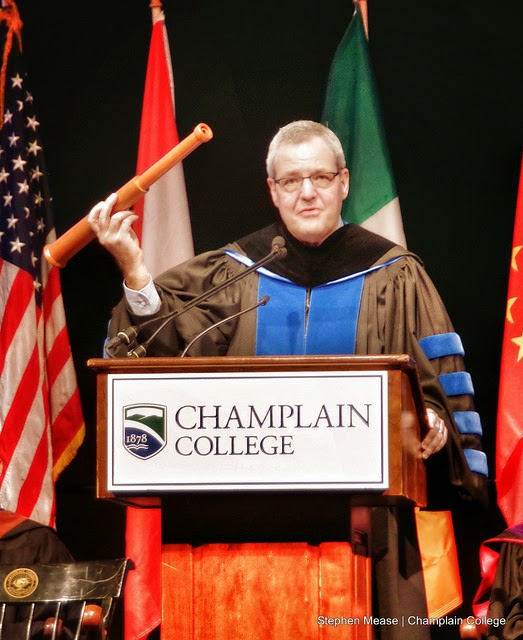 In a 2012 post to his blog Don's Desk, Champlain President Don Laackman
wrote of his quest to read more, "I don't want to just read more; I want to
read more stuff with which I can connect. Books that move me, provoke me
and enrich me."
Which books are they? Please join us in welcoming President Laackman
as our next speaker in the Champlain College Library's Meaningful Books
series. Don will highlight a set of titles that have been especially influential
in his career and life.
About Meaningful Books: Several years ago, Professor Jim Fry suggested that
the Library host displays and "books talks" showcasing members of the Champlain
College community and their choice of books: books they have found insightful,
influential, current, or just plain entertaining. Over the years, College faculty and
staff members have shared their most meaningful reads, inspiring all of us to think
more about our own reading, both past and future.
Note: Seating is limited and will be on a first-come, first-served basis, with a room capacity of about 25 people.