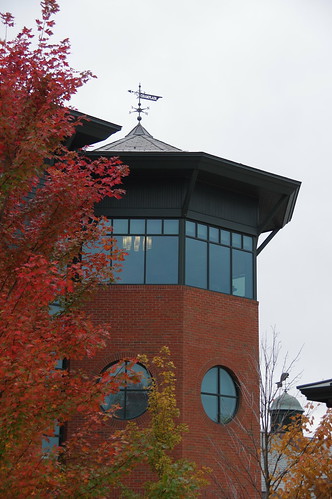 Happy Fall, Champlain!  The Library has been loving the energy on campus the past few weeks and we are so happy to have students back with us and with each other! 
COVID-19 Protocols & Library Services
Just a friendly reminder that the library is following Champlain College's health guidelines for COVID-19. All students in indoor spaces should be masked, unless in a private room such as a study room with the door closed. However, outdoor spaces such as the terrace are mask-free, so get some fresh air and enjoy the lake views! Many study rooms are available for both individual and group work and can be booked for use on the Library's website. If not booked or occupied, study rooms run on a first come first serve basis.
Otherwise, the Library is operating as usual. Our holdings include a vast selection of books, eBooks, and films, in addition to our many subject specific databases. To search for these materials, recommend using ChampSearch, the Library's subject guides, and our side-by-side tutorials. Should you need any research assistance, the Library is here to help! You can contact us via chat, email, phone, or speak to a library employee in person at the circulation desk. You can also make an appointment with us for research assistance. Furthermore, the Miller Information Commons is home to the SMART Space which offers tutoring, academic coaching, and academic success workshops.
We also lend items you might not expect! For instance, chromebooks, drawing tablets, and noise cancelling headphones are available to be checked out for use in the library. We also have discount passes to the ECHO Center, VT Historic & State Parks, and Shelburne Musuem. Just visit the circulation desk with your Champlain ID card and ask a library employee!
Upcoming Events
Additionally, the library is hosting a multitude of events that you can become involved in! Firstly, on September 29th, the Library is hosting Sunset Yoga with Carrie on the Library Terrace from 5:45 PM to 6:30 PM. The event is BYOM (Bring Your Own Mat) and has limited capacity for attendance. Students will be given first priority for signing up, but Champlain faculty and staff are welcome to register to join a waitlist. Masking for the event is optional if attendees are fully vaccinated. Sign up to relax, socialize, and take in the lake views!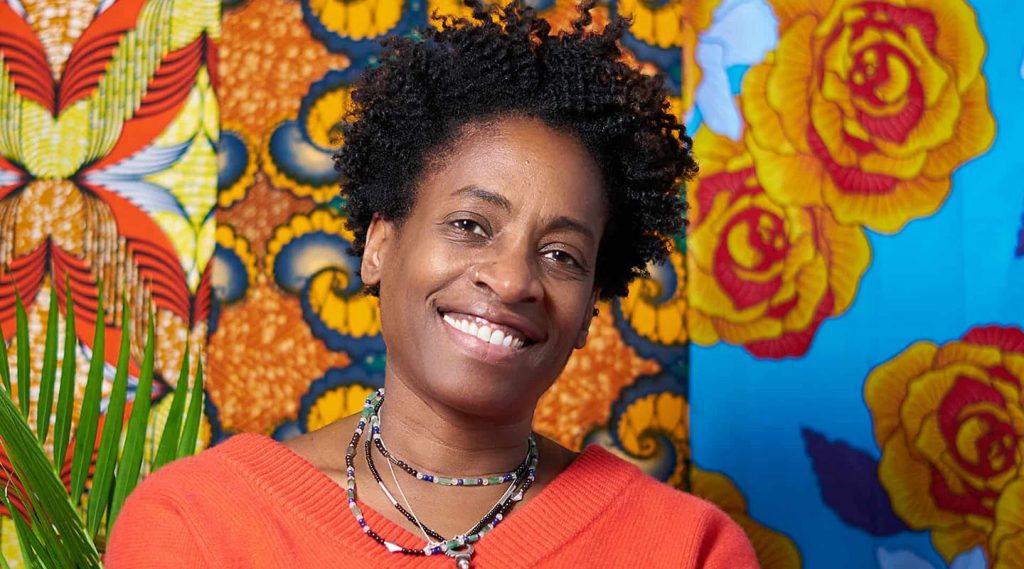 On October 4th, Champlain College is joining UVM and Saint Michael's College at the Davis Center on UVM's campus at 4:30 PM for a presentation by award-winning author, Jaqueline Woodson. Champlain students are encouraged to meet in front of the Champlain College Library in advance at 3:45 PM to walk over to the event as a group. Woodson will be discussing writing, empathy, and the impacts of education as explored in her middle-grade novel Harbor Me. Special thanks to CCM and EHS for helping to sponsor this event. If interested, the Library has multiple Jaqueline Woodson books in its collection as well as book club kits for Woodson's novel, Harbor Me. Similarly, the Library still has book club kits for The Hate U Give by Angie Thomas. Get a group of friends together and discuss!
Other events coming up include:
The Library's Virtual Book Club is up and running once again for the 2021-2022 school year! Join us in reading this month's novel, The Other Black Girl by Zakiya Dalila Harris. Contact Beth Dietrich (bdietrich@champlain.edu) for more information. 
On October 5th at 2:00 PM, ProQuest, a popular research database site, is hosting an event about creating joy inspired by the friendship between the Dalai Lama and Archbishop Desmond Tutu.
And, as always, the Library is hosting its Chili Cook-Off — but this year it is back in person! Join the library on Friday, October 29th from 2:30 PM to 4:00 PM and take part in chili-inspired activities as well as taste testing of a variety of chili prepared by faculty and staff!
If all that isn't enough for you, take our latest BuzzFeed quiz to find your new favorite place to hang out in the Burlington area.
Student Library Advisory Council
We are also recruiting new student members of SLAC, the Student Library Advisory Council. SLAC meets 1 to 2 times a semester to receive student input about the student experience at the library and how it can be improved. All meetings are relaxed and include pizza! Sound like something you would be interested in? Sign up here!
To stay in the know about all library resources and events, follow us on instagram @champlainlibrary! We hope you have a successful in-person semester!