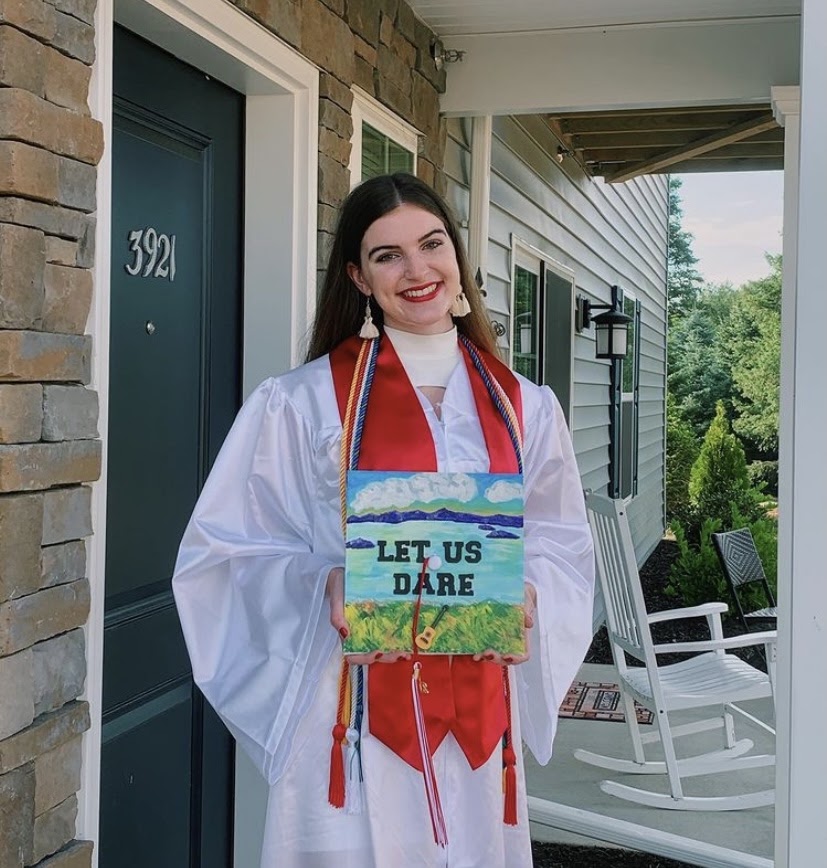 Hello! My name is Abbey Berger-Knorr and I'm a first-year student at Champlain College majoring in Communication! As I'm sure is true for a lot of first-year students like myself, my first semester of college was not exactly what I had envisioned. I remember feeling so disheartened in 2020 as the pandemic progressed into the summer. I was worried that I would not be able to move onto campus or that if I would, the experience would not be worthwhile or fun with online classes and so many restrictions due to the pandemic. Fortunately, I went out of my way to find ways to make my experience at Champlain positive, despite circumstances with COVID-19. As my mom always joked with me growing up, "Sometimes you have to make your own fun." And, that's exactly what we have to do in the current state of the world right now! So, I thought I would share my insight on some of the opportunities that I took advantage of during my first semester of college amidst the pandemic that I hope are helpful or meaningful to you – and maybe that inspire you to pursue your interests in a similar way!
Let Us Dare to Try New Things: Handshake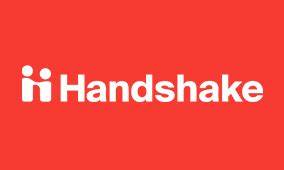 One of the first emails that I received from Champlain was from the Career Collaborative about signing up for Handshake and exploring work and internship opportunities. I knew that I was looking for on-campus employment and I found several jobs that piqued my interest and applied for them. I write to you now as the Marketing & Media Production Assistant for the Library which was one of the jobs that I had applied for – and am so happy that I did! On-campus employment has made me feel much more connected to campus, its events, and Champlain College's mission as an educational institution.
Furthermore, I wasn't sure if I wanted to pursue an internship my first year of college, but I decided to browse internships on Handshake anyway. I'm really passionate about music and I found an internship downtown at Big Heavy World that combined both my interest in music and my interests within my major. My internship has offered me the opportunity to gain work experience, be surrounded by music, and also meet some really great people! Most notably, I have met many students from both The University of Vermont and Saint Michael's College. If you're looking to expand your horizons beyond the Champlain community and into the Burlington community, I highly recommend checking out Handshake and pursuing internships! If you have any questions or are looking for further information, you can always visit the Career Collaborative's website.
Let Us Dare to Keep Busy and Informed Despite COVID-19
If jobs and internships aren't your thing, it's not a problem! There are a variety of different resources that you can check out that keep you up to date about clubs, activities, and events on campus. One way that I have found is an easy way to stay connected is through social media by following Champlain College's instagram, as well as other Champlain College affiliated accounts. Some of these include the Champlain College Library, Champlain Career Collaborative, Champlain Abroad, Champlain's Women and Gender Center, The Fitness Center, and Champlain's Office of Diversity & Inclusion. There are also a variety of clubs and organizations that have social media accounts such as PRSSA Champlain, Hiking Club, Ski-and-ride Club, E-sports, Dance Team, and many more!
If social media isn't your preferred way of staying connected, a section of Champlain's website also lists information about clubs and organizations that you can join. Additionally, the website also lists a number of blogs that provide information on a multitude of different topics and events regarding Champlain College. In particular, Champlain College's blog, The View always has updated information about upcoming events and news pertaining to Champlain.
Let Us Dare to Get Involved on Campus
There are exciting ways to get involved all over campus! Pursuing internships, joining clubs and organizations, and attending your residence hall's activities are all great ways to stay connected and to meet new people. Many of my closest friendships fall semester were formed by pursuing these opportunities! On top of this, campus offices and organizations are constantly hosting events for the Champlain community to come together, have fun, and usually learn something along the way! There are even fun activities from places you might not always expect, such as the library on campus!
Champlain College Library's blog offers more specific information about events and offers pertaining to the library. One such offer is the opportunity to purchase discounted passes to the ECHO Center on Lake Champlain! Some additional exciting events to look forward to at the library include a Hot Cocoa "Celebrating Black Authors" event on February 12th, 2021 and a Pi(e) Day Baking Demo (more information to come, so make sure to check the library's instagram or The View!) And lastly, if you are a book lover like me, you can always join the Library's Virtual Book Club!
I hope you have a wonderful, connected, and meaningful Spring semester! #LetUsDare!
Abbey Berger-Knorr '24 is a Communication major and the Marketing & Media Production Assistant at Champlain College Library.