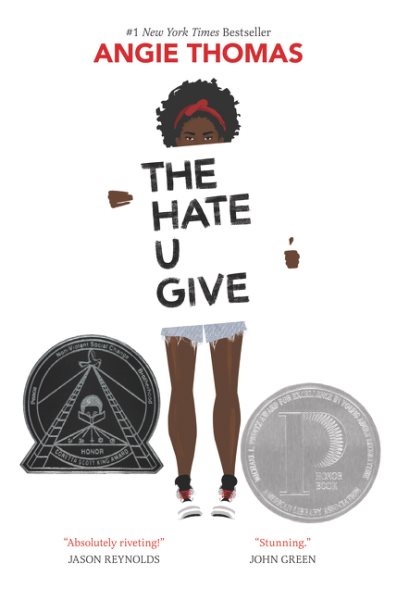 Young adult novel The Hate U Give by Angie Thomas has been pulled from school library shelves in the Katy Independent School District in Texas, according to The Boston Globe. The book is under review after a parent complained of inappropriate language. In the book, main character Starr Carter, lives in two worlds. She lives in a poor, black neighborhood while attending a fancy suburban prep school. Then, Starr witnesses the fatal shooting of her unarmed best friend by a police officer.
Author Angie Thomas tweeted in response to the news.
I get it – some educators have an issue with the language. I will not criticize anyone for that. But I wrote it because I have a HUGE issue with how little value is given to black lives. I can only hope that you'll look past the curse words and see that.

— I Don't Cast Films Or Know When Trailers Will Drop (@angiecthomas) December 1, 2017
The book won a 2017 Boston Globe Horn Book Award, was longlisted for the National Book Award, debuted as a New York Times Bestseller, and is being made into a movie staring Amandla Stenberg. The Hate U Give is part of the library's Children's Collection.