Safari Books has updated their platform!
The new platform includes a new access model. Instead of logging in through Champlain College, you will be greeted by this screen when you access an eBook through Safari. All you need to do is enter your Champlain College email address and click "Let's go!"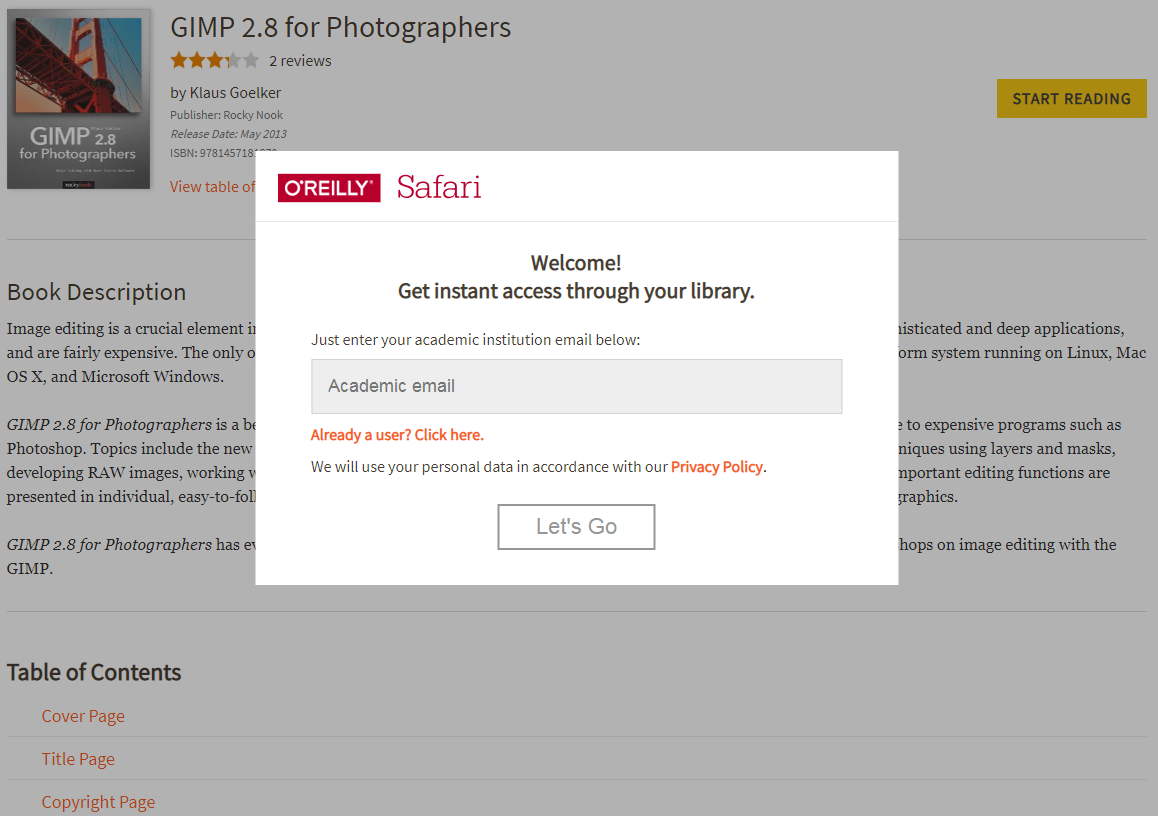 The new platform does include the option to create an individual account. This is completely optional and not at all required to access Safari eBooks. Creating an account does allow you to save books into a personal queue, to highlight, and to add notes.
If you choose to create an account, you will select "Already a user? Click here." to login when accessing Safari eBooks.
*If you need assistance accessing Safari Books contact jmattera@champlain.edu*