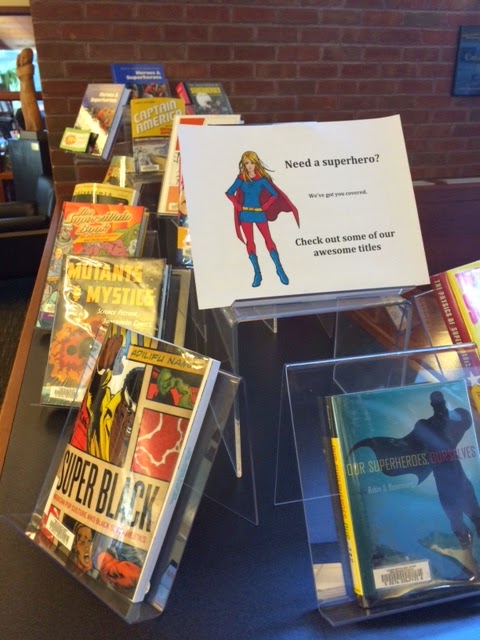 Champlain College librarians have so much fun adding books to our collections, because sometimes we get to choose some titles about superheroes!
Whether you're studying COR 270 – Heroines & Heroes, psyched for Scott McCloud's talk next week or just looking to brush up on your superheroes, Champlain College Library has you covered.
We've highlighted some of our awesome, superhero books in a fun display this month. Check it out next time your in the MIC.