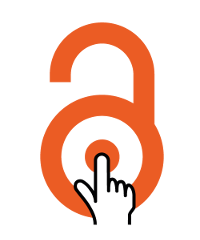 Open Access Button
Yesterday, Sean wrote about some of the basic ideas surrounding OA and also introduced some of the groups working toward greater access to research.
The Right to Research Coalition (R2RC) is one of these, and it is entirely student-driven! Focused on their statement as a call for action, the R2RC works to enhance student awareness, understanding, and support of the OA movement in scholarship and research. The basic principle is this: If you don't know the research is there, how can you build upon it to make progress in your work, or to be fully informed on an issue as you are assembling your arguments?
To that end, another group of students in the UK developed the concept for the Open Access Button. This is a bookmarklet that allows you to track articles that you were not able to retrieve in the course of your research. It is designed to be compatible with any browser and uses HTTPS to provide privacy and security for you. The team behind the OA Button will email the author of a journal article or thesis on your behalf to ask for an open copy of the article that you wish to retrieve. This method is preferable to seeking access from others in another part of your academic community in a way that could violate terms of service or publishing agreements for the item, and thus unwittingly land you and your colleague in legal hot water.
And now for a little history….
A central figure in activism around issues of Open Access is Aaron Swartz. He is a figure important to the early Internet, having co-developed RSS, worked on the tenets of Creative Commons open licensing, and co-founded Reddit, all before the age of 19. Swartz moved from programming to political activism, notably campaigning against the passage of the Stop Online Piracy Act (SOPA).
In 2011, he was arrested for downloading several million articles from JSTOR, the online humanities journal database, by connecting through MIT's network and running a script to gather material continuously. In all, he retrieved 80% of their total content. In January 2013, at the age of 26, he committed suicide while facing trial on multiple felony counts associated with his actions. Though he returned the files to JSTOR, which then opposed the public prosecution, federal investigators continued to pursue the case against him. It is not known whether he took his life out of fear and exhaustion, or whether there were other circumstances surrounding his death. In any case, academics and activists alike continue to discuss his work, what it means to the Open Access movement, and celebrate his contributions to the cause.
Brian Knappenberger crowdsourced funding for a documentary about Swartz. It is available through Archive.org as a download. The Electronic Frontier Foundation also has information about how to organize a screening of the film, along with study guides and discussion questions here.
Diego Gomez is another individual who is in a similar position to Swartz, although his case involves the posting of a single article to Scribd for download by other researchers in his field who have difficulty accessing academic materials. The OA Button's availability makes a great difference to scholars in foreign countries that may not have the kind of ubiquitous access that we do in most academic communities in the US.
When looking for research materials to which we may not have access directly at Champlain, the Open Access Button and your library's interlibrary loan (ILL) departments are your best bets to avoid finding yourself on the wrong side of the law. That being said, there is a great push in the academic community, particularly among the sciences, to post articles to open access journals and databases, rather than in subscription-only services. Mike Lange will share his thoughts and experiences with OA scholarship tomorrow.