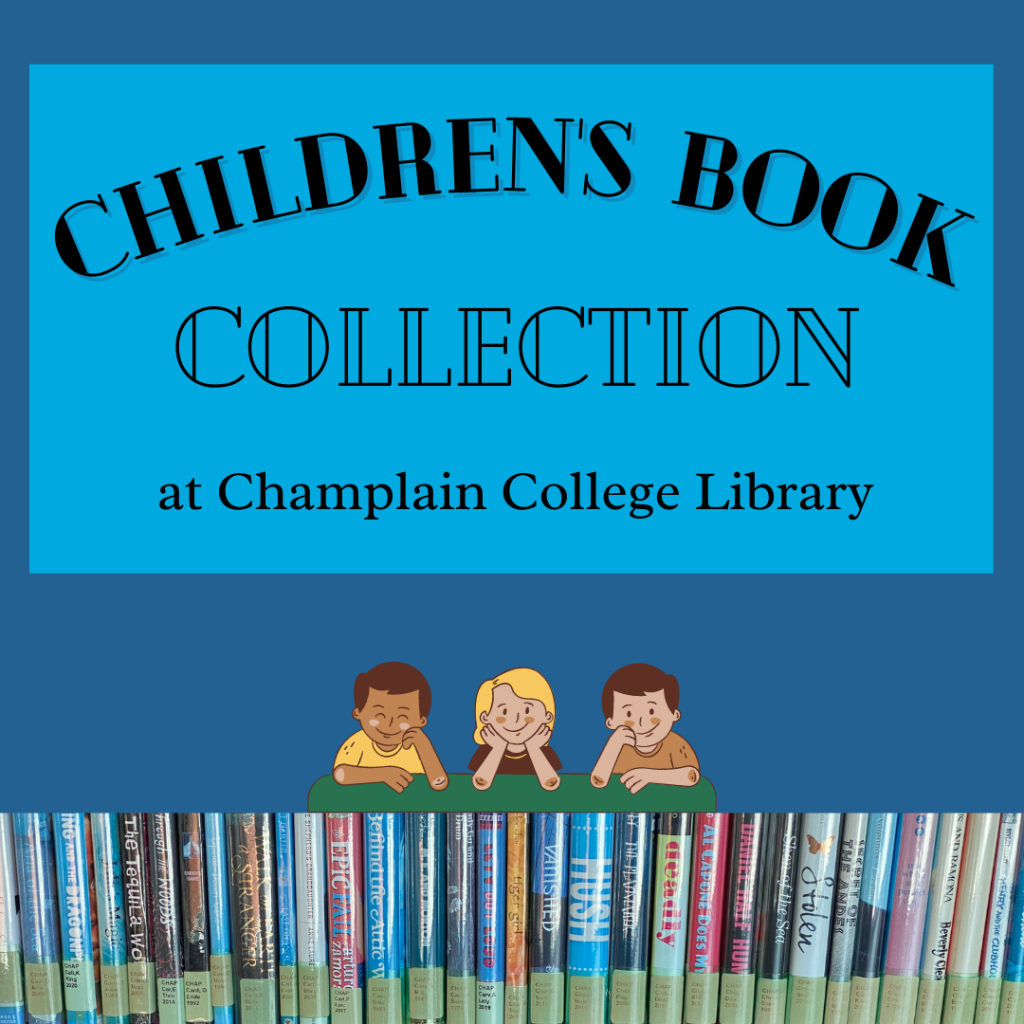 School is out and we would like to remind the Champlain community that the Children's Books section of the Library is open for browsing and checking out books. The Library offers a wide range of children's literature including chapter books, picture books, and award winning novels. Whether you are looking for some books to entertain your kids or are looking to read some children's and YA literature yourself, the Champlain College Library has a wide range of options available.
Additionally, the South Burlington Library is relocating to a new location and will be closed for all services from June 12th through July 18th. We invite any members of the Champlain community who are frequent visitors to the South Burlington Library to visit the Champlain College Library and use our resources in the meantime.
We hope that our collection can be of assistance to those in the Champlain community with children or with an interest in children's literature. In addition to our wonderful selection of children's literature, don't forget our popular reading collection is also available for browsing and checking out books for the grownups. Happy reading!