WELLS, RICHARDSON & COMPANY ranks as one of Burlington's most successful businesses ever. A new Special Collections exhibition in the historic conference rooms of Roger H. Perry Hall, on view through May 2015, profiles the company, its products, and its adept advertising methods.
Founded in 1872, the pharmaceutical firm produced medicines, infant formula, fabric dyes, and other household products. By 1894, Wells, Richardson had $2 million in annual sales (some $51 million in today's dollars), employed more than 200 people at its Burlington manufacturing plant and offices, and had branches in London, Montreal, and Sydney.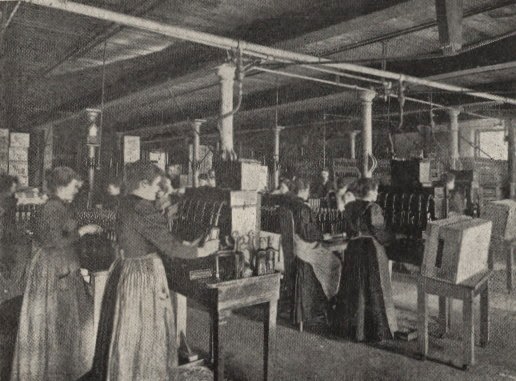 Bottling Paine's Celery Compound at the Wells, Richardson manufacturing plant between College and Main Streets, from Burlington in Brief, c. 1890 (Llewellyn Collection #2010.1.456)
Wells, Richardson was a master of advertising, offering free samples, a satisfaction guaranteed policy, consumer testimonials, and cutie-pie images of babies and kids, among other techniques. The company's print department churned out hundreds of free publications designed to appeal to its target audiences, all of them loaded with product ads. This booklet containing a sentimental tale illustrated with sweet little girls, targeted female consumers in the market for fabric dyes such as the company's "Diamond Dyes":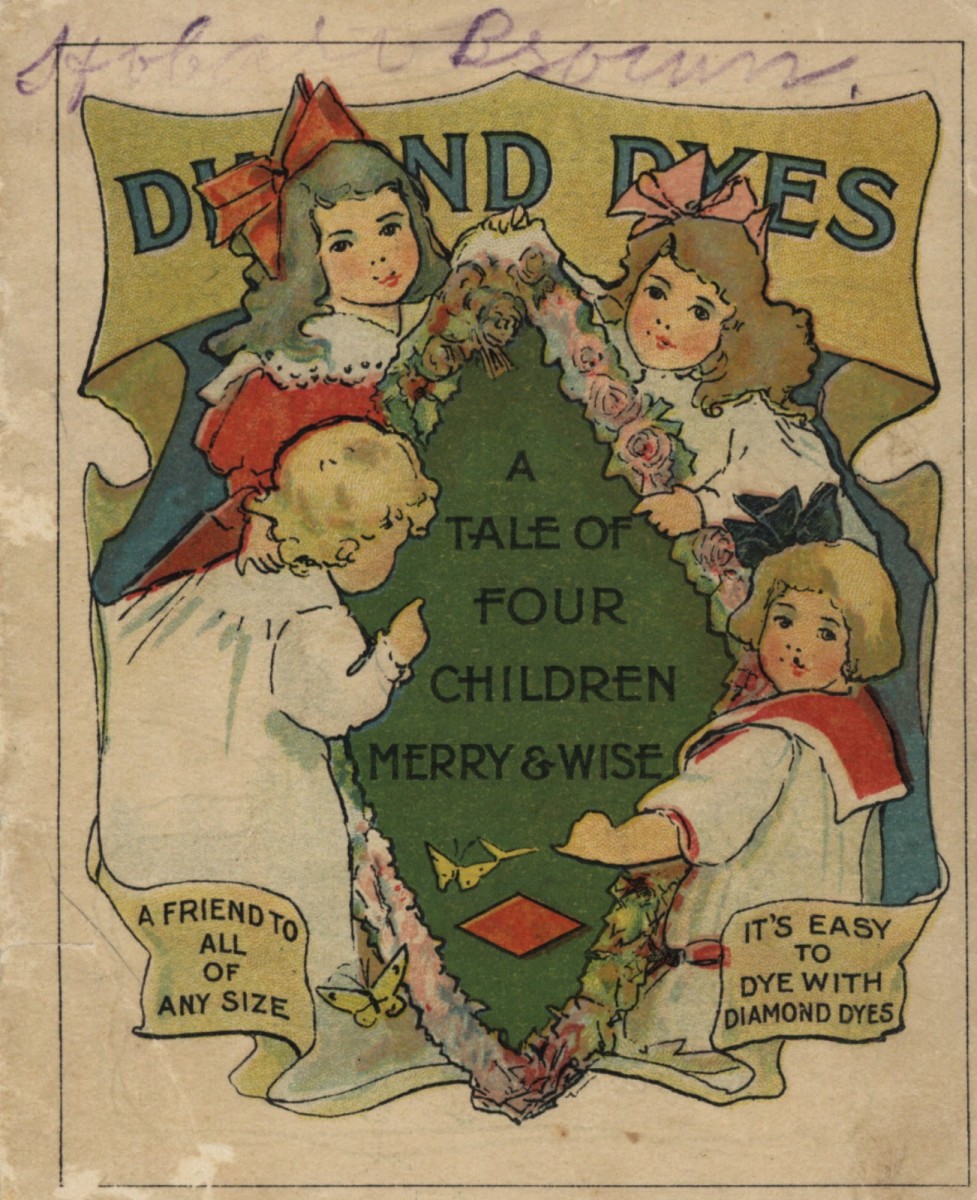 Diamond Dyes: A Tale of Four Children Merry & Wise
Wells, Richardson & Co., 1904 (Local History Collection #2014.15.1)
Stop by Perry Hall Rooms 274 and 271 to view these items from Champlain's Special Collections, and plenty more, in person.